tjl designs ltd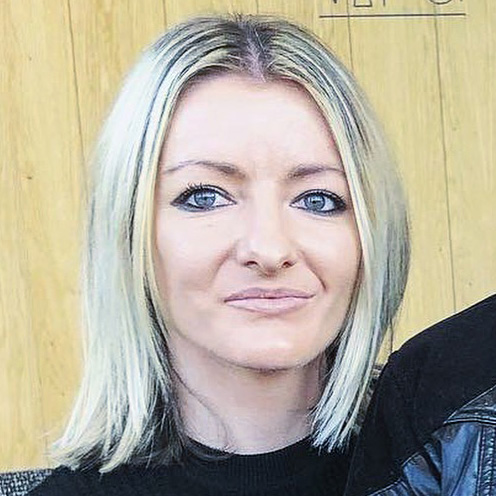 Hello! I'm Tonya, and I've been a web developer since graduating in 2002! I've since worked in many places with many people, building websites and other digital marketing solutions. Get to know a little about me, what I do and what people have said about my work below.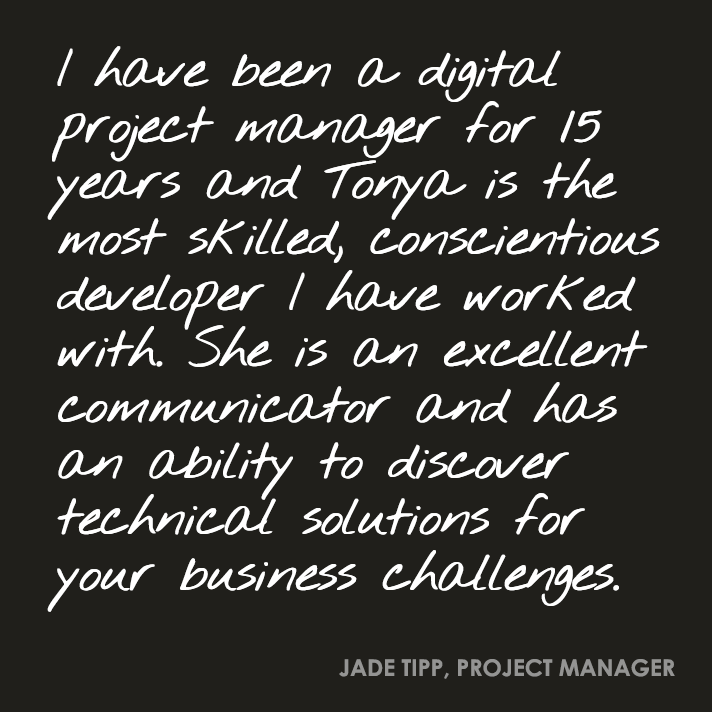 University achievements
I achieved a First Class Honours result in my 4 year BA Interactive Media Degree. That was for you Dad :)
I was incredibly honoured to receive an Academy Award for my achievements at University
I am a Full Stack Developer which means I can look after your digital project from the front-end (how it looks and behaves) to the technical back-end (how it is built and updated). I specialise in intricate custom Wordpress Theme builds where I custom code websites using a combination of HTML, PHP, jQuery and CSS.
I am extremely loyal and dedicated to my key clients, for whom I have worked with for almost 15 years... That hopefully says it all. Within that time I have also built up an amazing network of colleagues within the industry who I can call upon if I need support or skillsets which are outside of my specialisms.
Meet my little coding buddies, Tilly and Chula, miniature dapple dachshunds!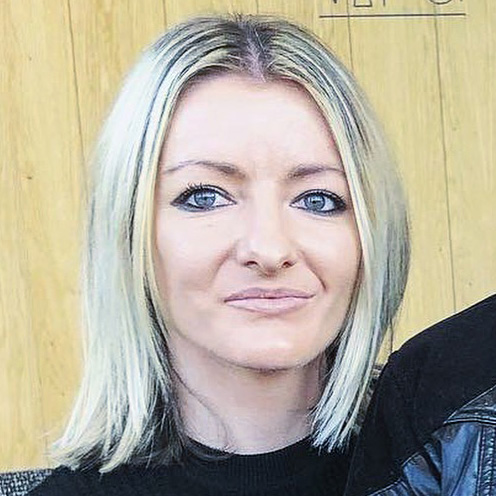 While those who know me know I'm not a fan of having my photo taken, it does makes sense to include a photo of myself on this page, so box ticked ;)
While I was born up North, I actually grew up in Spain which will always feel like home... But I have to say I do love London, where I now live. Some of my favourite spots are the East End and along the South Bank, especially in Summer, checking out Art Galleries and eateries of course!
I love Mallorca, where I grew up and worked for various years on many things from photographing superyachts, design work for Celebrity Magazine, developing an estate agency system which I sold across the island and more! I try to return as often as I can.
For my University year out I worked at Debenhams Head Office in London within the web team. I was presented with champagne by the IT Director for my work, as well as a personal thank you card from the CEO at the time (Belinda Earl). I was so honoured!
tjldesigns was born in 2002. So I have now been working in the industry for over 21 years, and I still love it as much now as when I began!
I am also an experienced Project Manager and can take care of your project from concept to delivery
And I definitely won't say no to a Mojito by the beach! Here is my favourite spot in Mallorca!

I now have a fantastic client base which means I'm generally fully booked on a continual basis, for which I am extremely thankful, but do drop me an email if you have a project or opportunity you'd like me to take a look at as for the right project I will find some spare time to fill :).
Working closely with: Webheads is a vastly experienced web development and web strategy company.
Note: Don't judge my design or development skills on this website - I'm sadly too busy with my client work to make it amazing ;).